The Brickhouse Ministry
MIDDLE SCHOOL (6th-8th)
Sharon's Middle School Student Ministry is led by Micah Godsey and a team of genuine, committed volunteers. It is our desire to engage students in healthy fellowship, bible study, and worship; encouraging them to connect with and honor God in every day life. We also empower and mobilize students to get involved in serving on campus, in community, and through global missions efforts.
---
MEET YOUR MINISTER!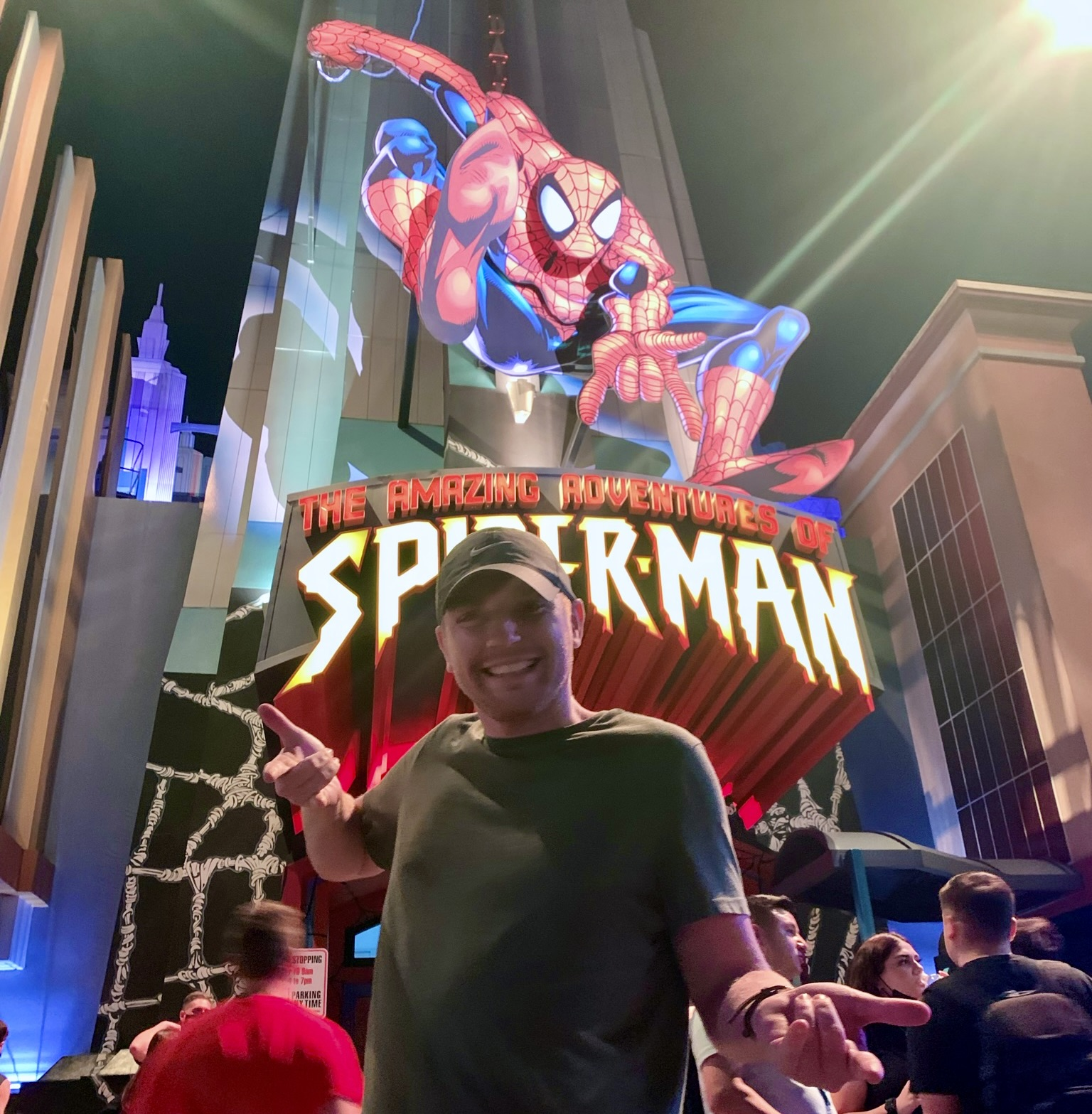 Micah joined our staff in March 2021 and he leads the middle school ministry here at Sharon Church. He oversees Middle School events, and leads the
ministry every Wednesday night and Sunday morning.
Micah has a degree in Sports Management with a minor in business from Georgia Southern University. He has been attending Sharon Church since 2005, and went through the Student Youth Group he now leads. Micah has been working at Sharon every Summer since 2014 with our Student Ministry as an intern or volunteer. God has put a passion for students to know Jesus on his heart.
Micah also loves sports, and grew up playing soccer. He now coaches soccer for a local club, and you can find him either at the soccer fields, movie theatre, or grabbing food with friends when he is not at the church.
---
SOCIAL MEDIA:
---
HOW TO GET INVOLVED!
The Middle School Ministry will meet every Sunday in the Brick House (581 N. Ola Rd.) located next to the Sharon Church at 11:30 am during the school year (Aug.-May). Small Groups start back on August 8. We will meet in the Auditorium for the 10am service, then walk over to the Brick House for small groups and hang out. Wednesday nights will be starting at 6:30 pm and ending at 8:00 pm during the school year (Aug.-May). These nights will consist of a worship service and a large group bible study followed by middle school hang out time. Don't forget to bring some extra money for pizza and soft drinks from 6:30 pm-7 pm!
---
JOIN IN ON FUN EVENTS!
1
REGISTER YOUR STUDENTS FOR THE 2022-23 SCHOOL YEAR
You are only required to fill this form out once a year! (2022-23 School Year) This form allows our staff to stay on top of your student's information so that we can keep them safe! (required for all events/meetings)
2
A signed Parent Consent Form is required for Most Events. Occasionally a specific Parent Consent will be required such as for Winter Camp.
3
Payment Information:
Payment is not required for all events. please check the event flyer for more information about the event cost. If payment is required then please do not worry you have options!!
Option A: Cash or Check
Cash or check can be turned in Sunday mornings or Wednesday nights at the student information table. You can hand it to Micach Godsey, Codi Schutz or Donna Lynn. We recommend turning it in at the same time as the filled out parent consent form for the specified event.
Option B: Online Payment
We have implemented on-line payment for student trips/events. Please note that you must select "cover card processing fees" when using this service to make payments. Include your student's name and the event you are paying for in the note/memo field.
---
ACTIVITIES/EVENTS & CAMPS:
For: Middle School Students
When: June 8th
Where: Brick House
Time: 6:30-7:30pm
What to Bring: Outfit to get "dirty" in, shoes to run in, and a towel.

Join us for a fun evening full of classic field day activities! We will start the evening off with worship and a lesson, and finish with field day! We will have relay games, three legged races, tug-o-war, parachute, fill the bucket, and more! Come relive the glory days of elementary school! Invite your friends to come hang out with us!
For: Middle School Students
When: June 22nd
Where: Brick House
Time: 6:30-7:30pm
What to Bring: Appropriate swim suit, towel, change of clothes, favorite water gun!

Come hangout as we have a fun day with water! We will start out with worship and a lesson. There will be water balloons, water guns, kiddie pools, sprinklers, and more! Shirts will be required at all times, and appropriate bottoms for swim suits only. We will be outside, so please plan accordingly. Invite your friends to come hang out with us!
For: Middle School Students
When: June 29th
Where: Student cafe/Gym
Time: 6:30-7:30pm
What to Bring: Glow in the dark clothes! (White works best)

Come hangout as we play some blacklight dodgeball in the gym! Wear clothes so you can be seen (White works best)! If you do not want to play dodgeball that's fine! We will have board games to play and hangout as well! Invite your friends to come play with us!
Keep Up To Date!
Middle School Text – To receive Sharon Middle School text messages, email Donna Lynn and ask to be added to our Middle School Group. This will provide you with urgent information about our schedule, activities/events/trips & camps. Students and Parents can opt in to this feature.